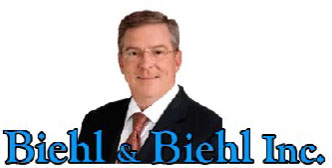 Company Overview
For over 80 years, Biehl & Biehl Inc. has been a leader in the receivables recovery industry. Operational strength, stability and innovation have become the hallmarks of the company.
Our recent expansion has increased our capacity and it allows us to originate thousands of calls per day assuring fast, effective handling of dozens of accounts simultaneously. The high tech computer dialing system extends our service beyond collections, giving our clients the opportunity to connect with their customer regarding special events or other offers.
Our new Outsourcing programs are designed to customize the collection process to fit each individual client's needs. The contact is made in the name of the creditor. Each script is tailored to fit the creditor's specific circumstances . Follow-up contacts can be made on the creditor's letterhead if desired.
A major factor in receivables recovery, Biehl & Biehl has over 2,000 active clients, of which more than 50 are Fortune 500 companies. Biehl & Biehl is also a member of the International Association of Commercial Collectors, American Collectors Association Inc. and the Commercial Collection Agency Section the Commercial Law League of America (to which fewer than 1% of all recovery agencies belong).
Today, Biehl & Biehl offers the highest professionalism, incomparable service and a recovery rate significantly above the industry average. With over 80 years of recovery experience and its advanced technology, Biehl & Biehl is well prepared to serve its clients' needs as we move into the 21st century.
Collecting money for you is a very personal business. It's person to person contact that produces the results you want. That's why Biehl & Biehl approaches each collection with professional people using professional methods. Our collectors have the correct motivational skills to move your debtor to do what needs to be done - settle the account promptly.